Cire Trudon
Cire Trudon is a French candlemaker. Founded in 1643, it was the provider of the royal court of Louis XIV, as well as most of the great churches of France.
Cire Trudon was the biggest wax-producing factory in the French Kingdom during the 17th and 18th centuries. In 1762, in his encyclopaedia The art of the wax producer, engineer Duhamel du Monceau, praises the skills of the Trudons and gives the manufacture as an example. Such a level of quality led to King Louis XIV elevating Charles Trudon to the French nobility as Count Trudon des Ormes.
Cire Trudon still keep records of recipe and tools of wax whitening: wrought iron, 17th century pans. The moulds used to form candles bearing the royal blazons still remain: "cierge pascal pour la Chapelle du Roy à Versailles, Bougies de nuit pour le Roy..." ("Easter candle church for the Royal Chapel in Versailles, night candle for the King...")
Cire Trudon supplied the Versailles castle until the end of the monarchy. During his captivity, Louis XVI used the candles of his royal wax manufacturer. The blazon and the motto would be hidden under a layer of mortar to avoid the furies of the Revolution.
It is still today the candle provider of many churches, like Saint-Roch church in Paris, which has burned their candles since 1643. 
Explore what makes each Trudon candle exceptional.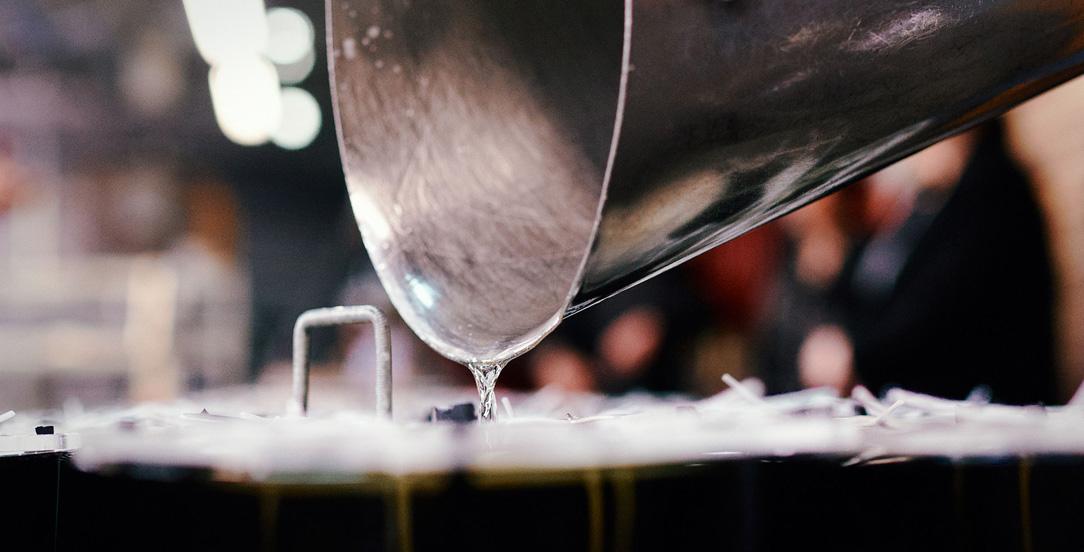 - 1 -
THE WAX
The wax formulas of the Trudon candles are the fruit of specific developments which are the source of its exceptional olfactory and burning qualities.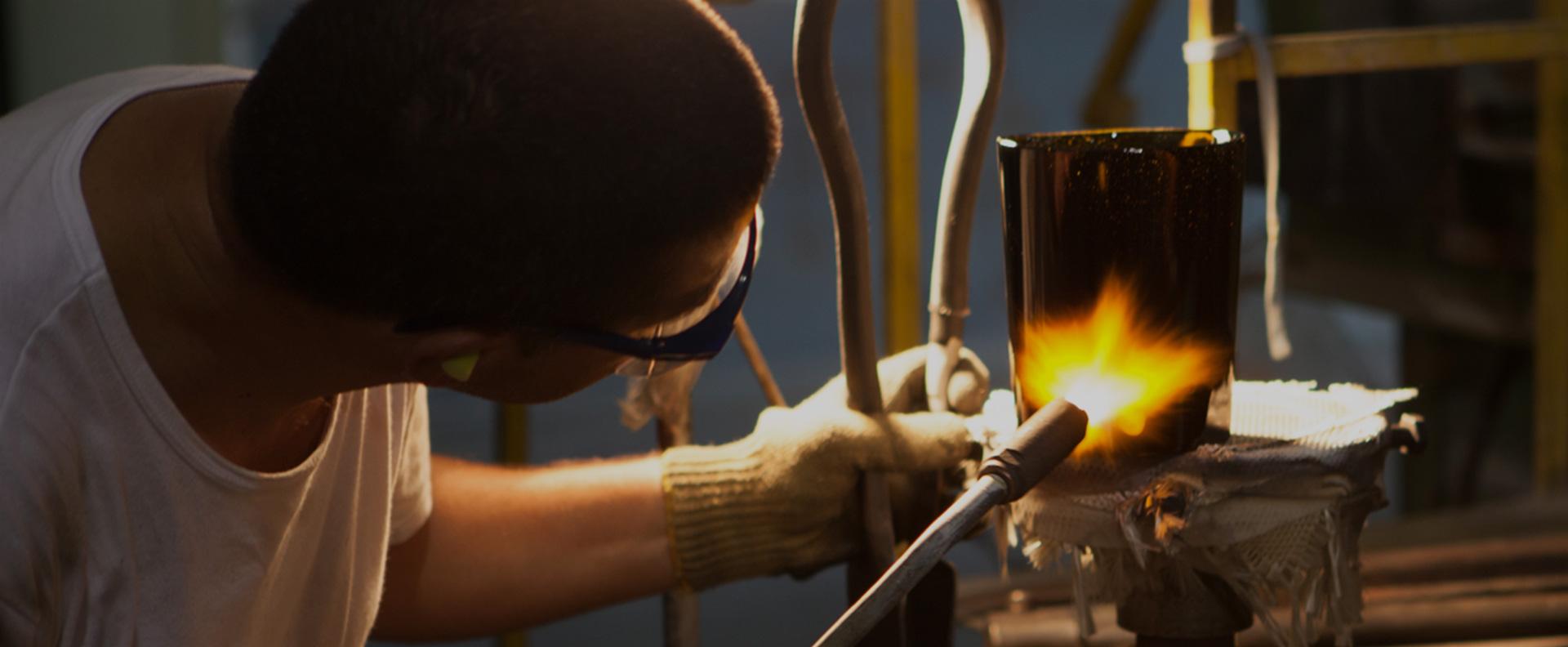 - 2 -
THE GLASS
Each glass is unique and hand-crafted in Tuscany. Their shape is inspired by champagne buckets.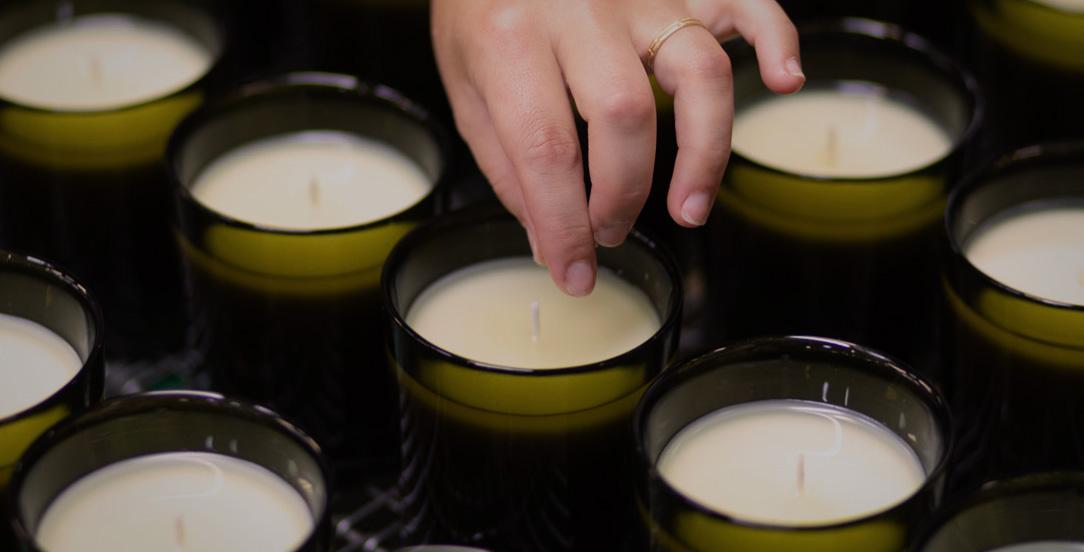 - 3 -
THE WICK
The wicks are made of cotton. One can find many types of wicks, characterized by their weaving and their diameter.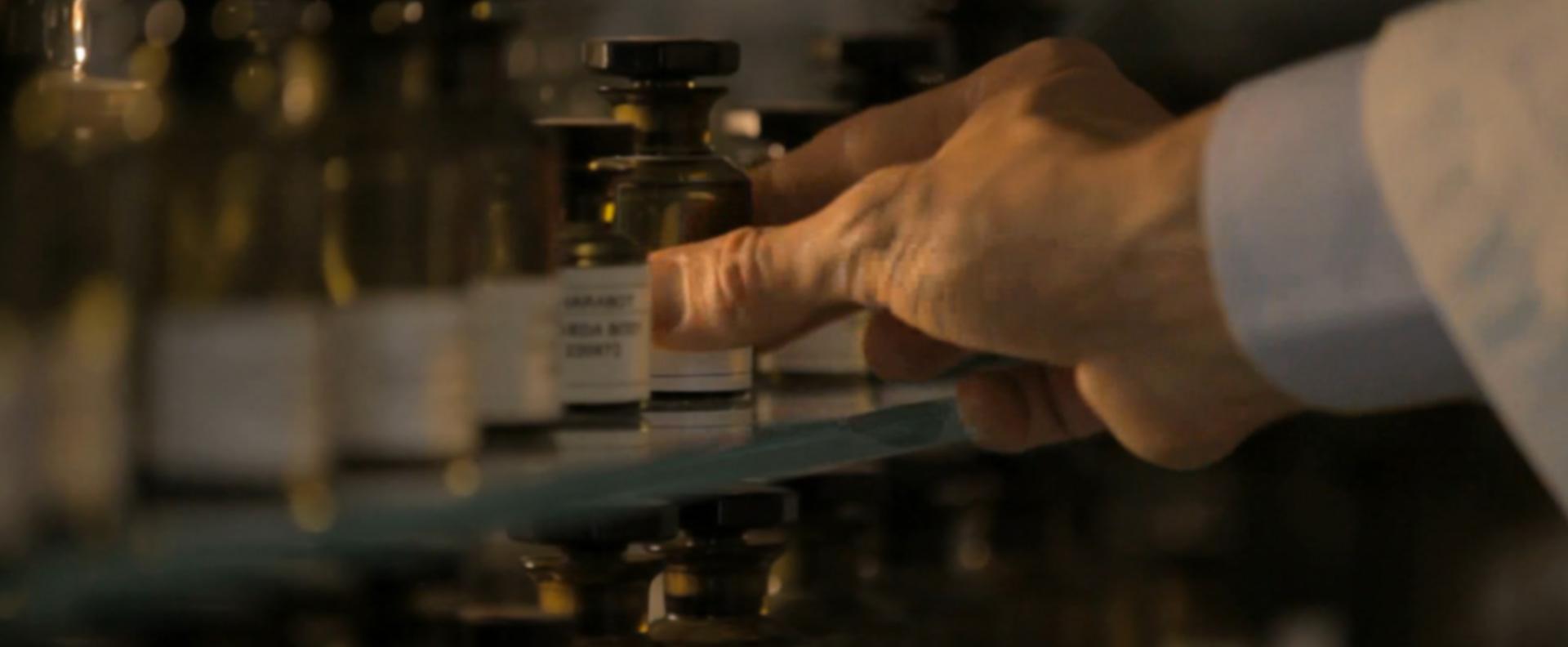 - 4 -
THE FRAGRANCE
Elaborated in partnership with renowned perfumers, all Trudon fragrances are developed with the utmost care and patience.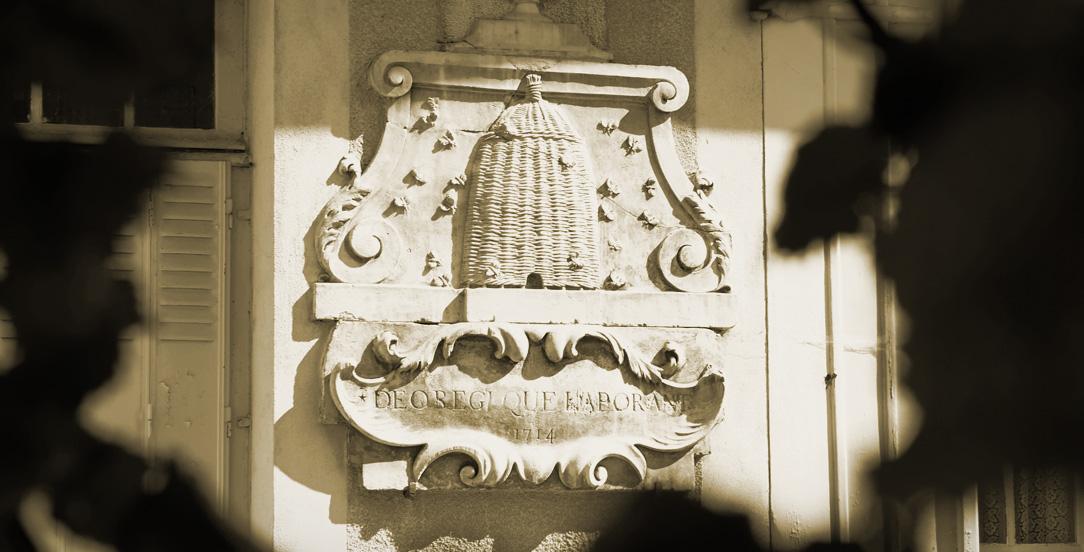 - 5 -
THE EMBLEM
Our emblem is inspired by a bas relief found at the old Royal Wax Manufacture which used to belong to the Trudon family. Situated in Antony, near Paris, it now belongs to the Church. Nowadays the domain hosts the nuns of the Saint-Joseph de Cluny congregation.
Our motto, "Deo Regique Laborant", which you can read on our emblem means: the bees work for God and the King.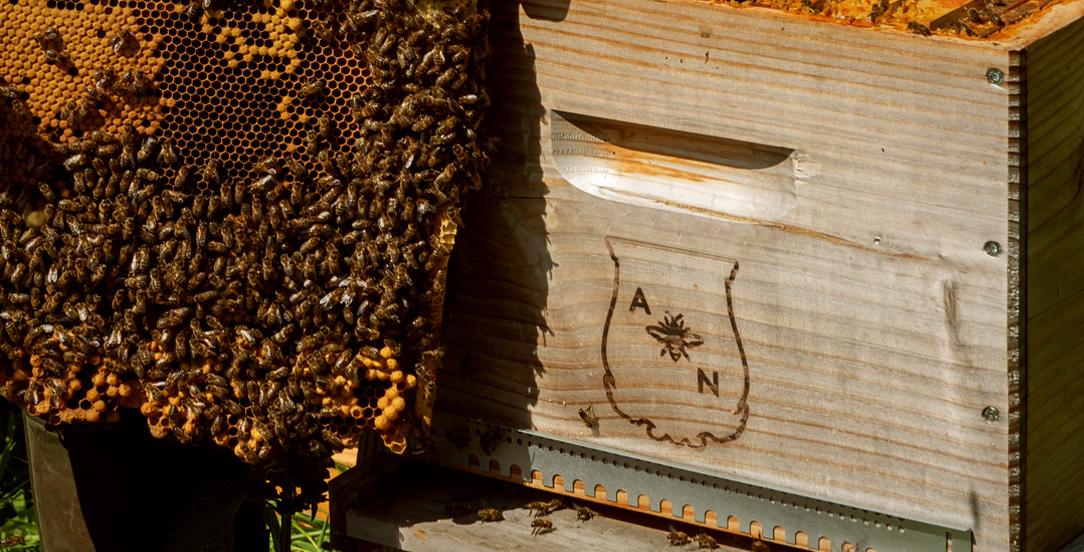 - 6 -
THE BEEHIVE
The beehive symbol pays tribute to the bees that contributed to the quality of the Maison Trudon candles throughout the centuries.